Michelin Latitude Alpin LA2 Tyres Available in Yeovil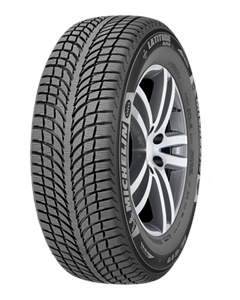 Latitude Alpin LA2
Designed for today's CUV and SUVs, The MICHELIN® Latitude® Alpin® LA2 tires provide you with winter safety and mobility, winter after winter.
Product Benefits:
Greater Safety.
Greater Mobility.
Greater Control.
Plus the expertise of Michelin in longevity and fuel saving.
Technology:
Heavily grooved tread pattern.
StabiliGrip.
Helio Compound 3G.
Ridge N Flex.
Exceptional braking on winter roads for your CUV and SUV
A new generation formula of full silica-based rubber Helio Compound 3G, allows the MICHELIN® Latitude® Alpin® LA2 tire to remain flexible in low temperatures for better winter performance.
Enjoy a quiet, smooth and safe drive in cold-weather conditions winter after winter
3-D Stabiligrip Technology™ with variable geometry sipes, rigid tread block reinforcement, adding firmness for more precise and better handling. MICHELIN® Comfort Control Technology™ helps deliver one of the most comfortable rides in the industry by using computer-optimized design and precision manufacturing to offer greatly reduced vibrations and road noise plus the longevity you expect from Michelin®.
Exceptional mileage.
MaxTouch Construction combined with the interlocking action of Michelin's siping technology delivers impressively long wear life by providing exceptional tread block rigidity while optimizing the tire's contact with the road during acceleration, braking and cornering.